Full Line Temperature Control
60s Rapid Heating
Maintain a constant temperature
Energy saving and power saving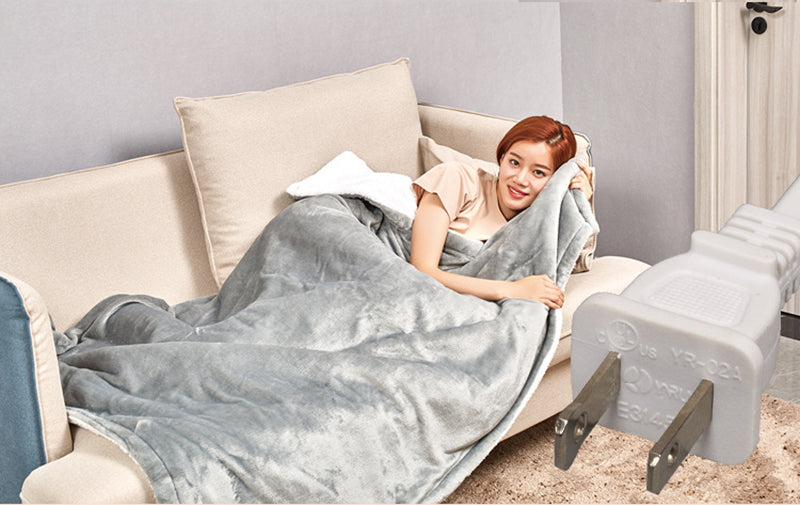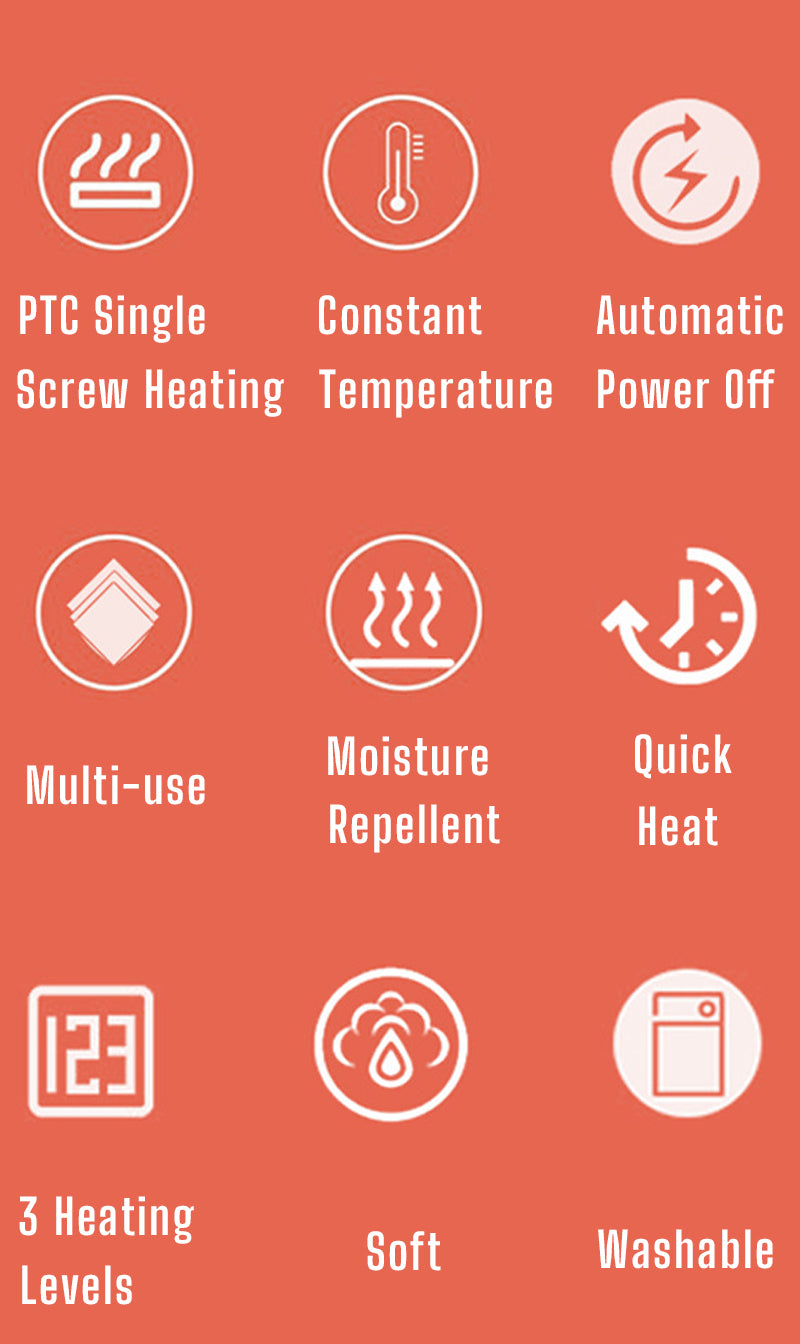 Safe & Uniform Heating & Foldable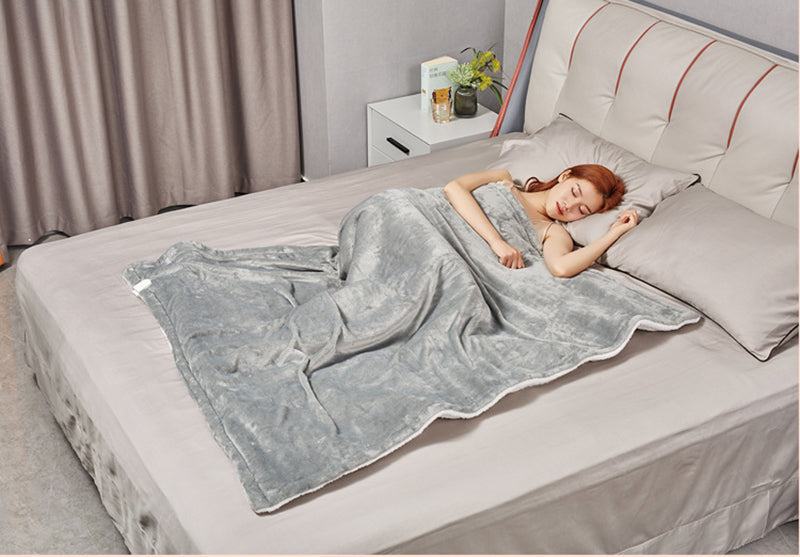 Multi-use
Sofa Blanket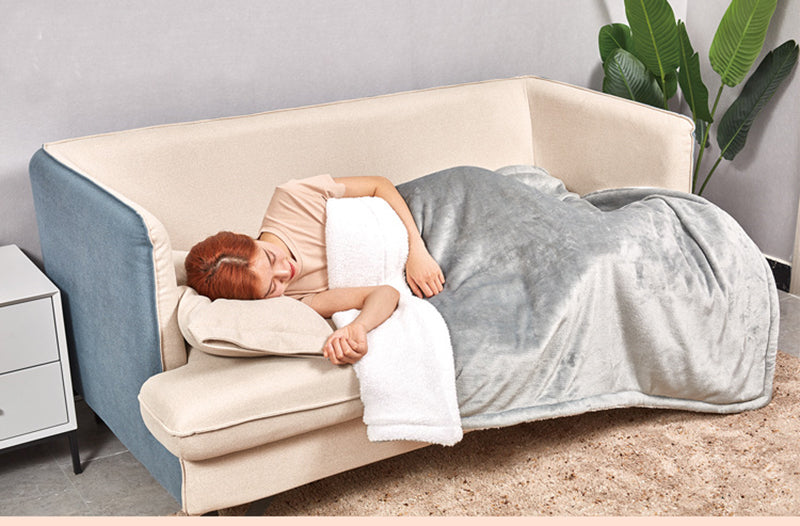 Heated Blanket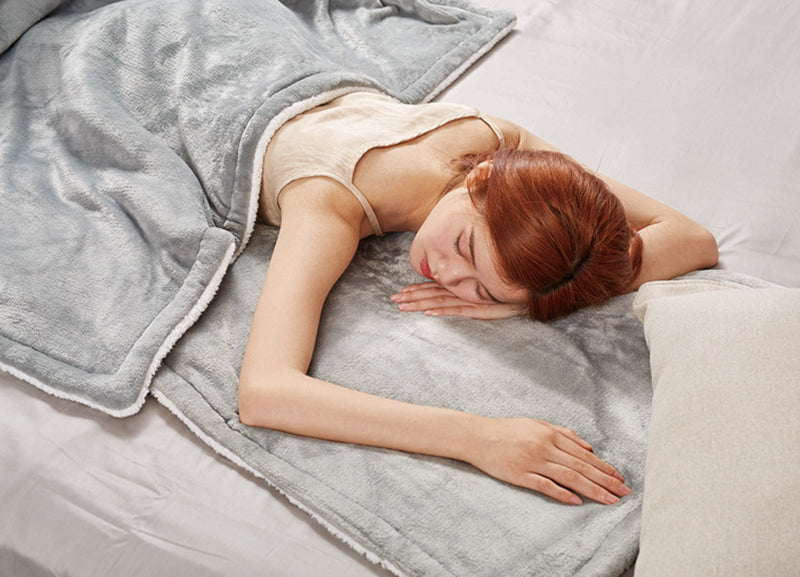 Bed Warming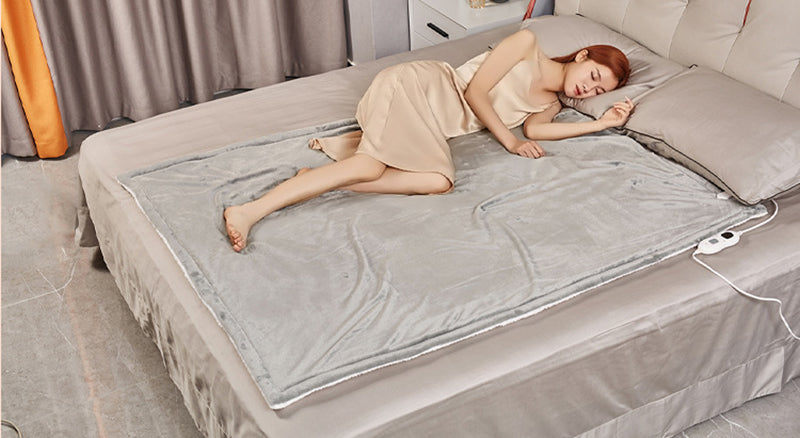 Shawl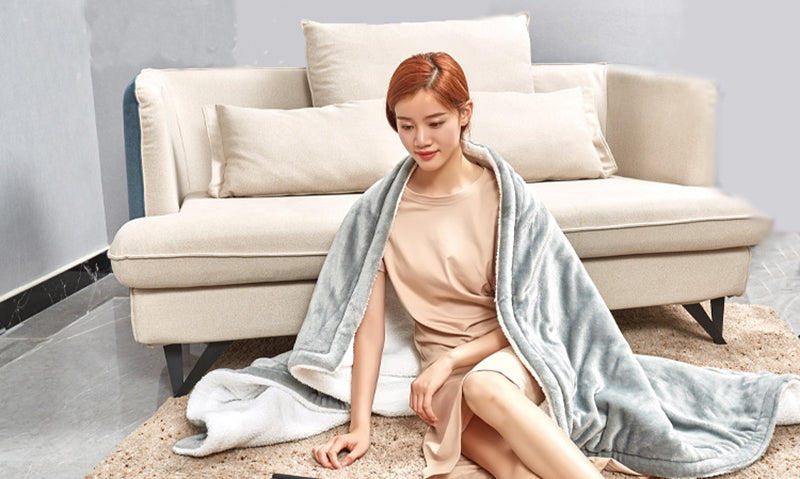 Easy Operation With Timer
Washable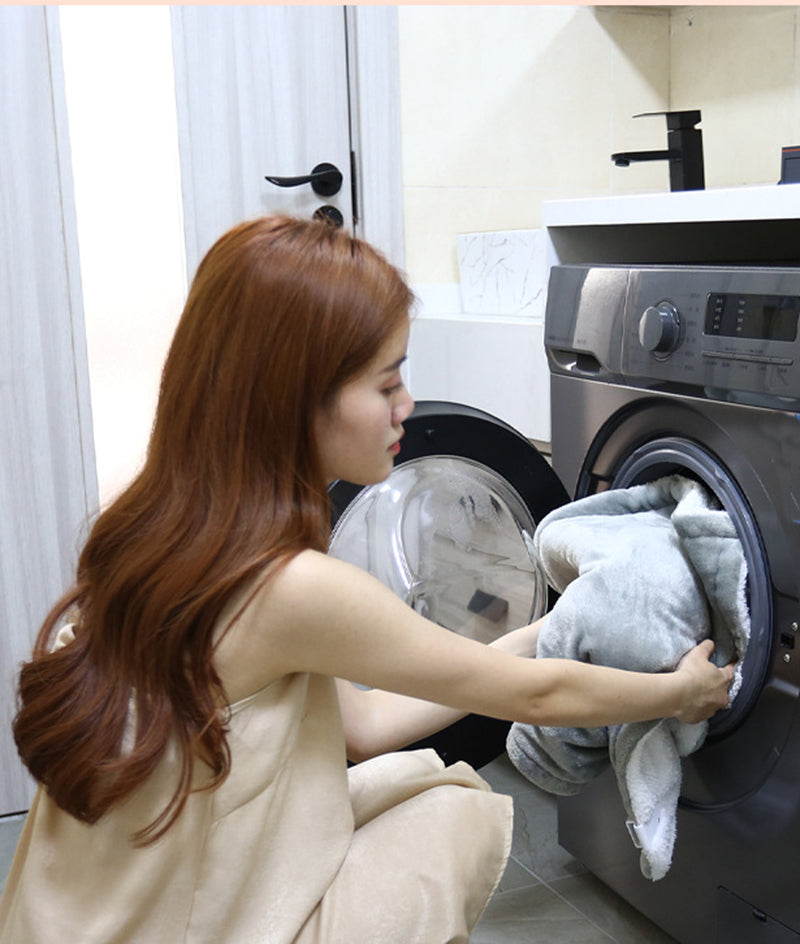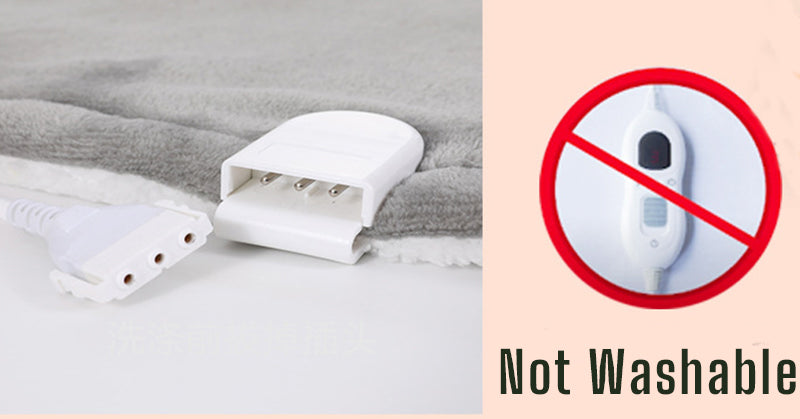 Please Do Not use dry cleaning

The controller cannot be washed

Please disconnect the controller from the power cord before washing

Machine wash at 86℉, please wash gently in wool mode

Hand wash at 86℉-104℉, soak for 5 minutes and wash gently

After washing, please do not twist and rub, please hang to dry naturally, and do not expose to sunlight and high temperature

After washing, please ensure that the plug is dry before use, the frequent washing is not recommended
Details Display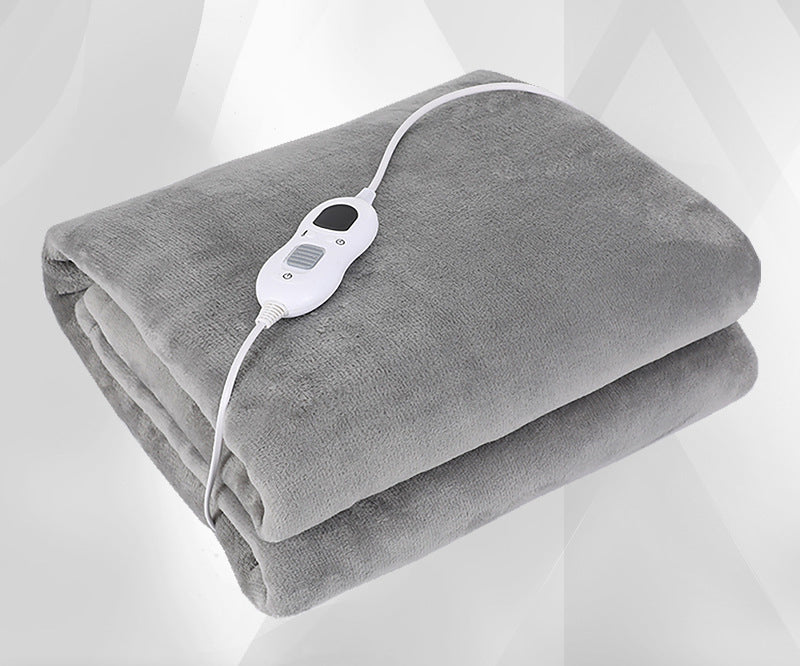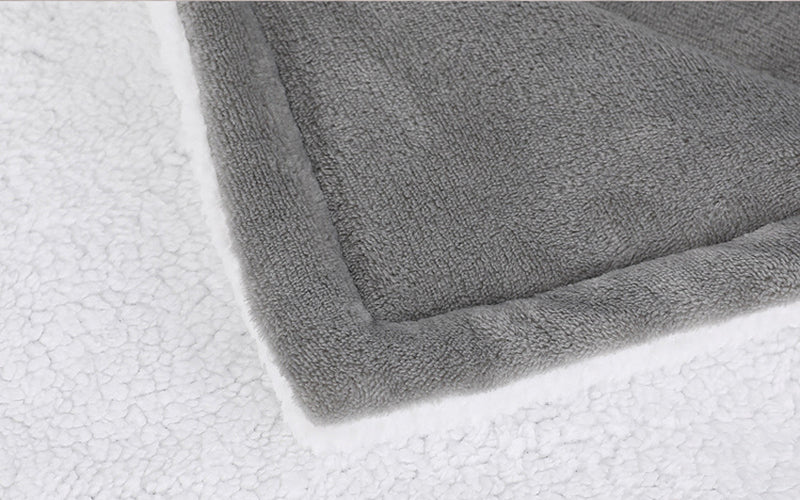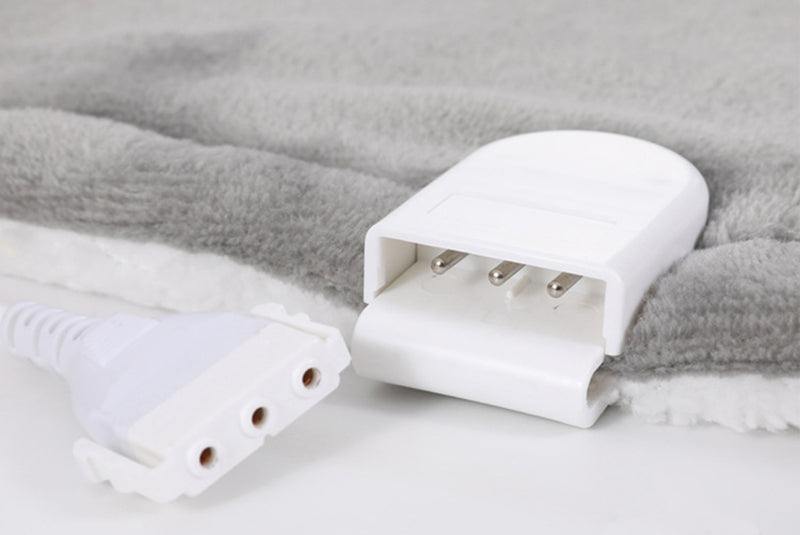 Product Details:

Main Material: Flannel, Lamb Plush
Color: Grey
Size: About 50" × 60"
Rated Voltage: 110v
Controller: 3 Heating Levels; 2, 4, 6, 8 hours automatic power off
Length of Controller Line: About 79"
Notice:
When the power is on, the controller must be placed at the head of the bed to avoid squeezing, please DO NOT place it under the back cover, pillow or other coverings, be

away from other heat sources to avoid damaging the controller

Please DO NOT use when it gets wet

Not suitable for: people who cannot take care of themselves, infants, people who are not sensitive to heat, etc.

Children should be used under the full guidance of a guardian, children are not recommended to use this product

Please DO NOT insert any pins into this product

Please DO NOT expose to strong sunlight, do not bake or iron to avoid damage

Can only be used with the controller of this product

It is NOT Available for medical use in hospitals

Please keep away from fire and heat. It cannot resist external fire source or heat even if the automatic safety protection function is available,

Due to system or factory commissioning error, the temperature control range of the apparatus and each gear is slightly deviated. But it is fixed after the adjustment.